Internment & Resistance: Confronting Mass Detention and Dehumanization
The 2020-21 National Endowment for the Humanities (NEH) colloquium, Internment & Resistance: Confronting Mass Detention and Dehumanization, consists of six events that focus on global constructions of concentration camp systems and the challenges that they present. Engaging comparative and multi-disciplinary perspectives, these events examine the processes, mechanisms, forms, and functions of mass detention without trial. They also highlight acts of personal, spiritual, psychological, and social resistance to mass detention. Organized in dialogue with contemporary issues, the series is aligned with the current KHC exhibit, The Concentration Camps: Inside the Nazi System of Incarceration and Genocide, and QCC's 2020-2021 official common read text, George Takei's They Called Us Enemy, a graphic memoir about the internment of Japanese-Americans in the United States during WWII.
---
Fall 2020 Virtual Events
All events are free but advance registration is required
Wed, September 30, 2020 at 12:00pm EDT
Creating a Concentration Camp Society: How Governments Push for Mass Detention and How People Resist
Andrea Pitzer, author and journalist
Moderated by Dr. Amy Traver, Professor of Sociology, QCC-CUNY
Register here: https://us02web.zoom.us/webinar/register/WN_I4Sa1tsOTLSZuB60g_ib6A.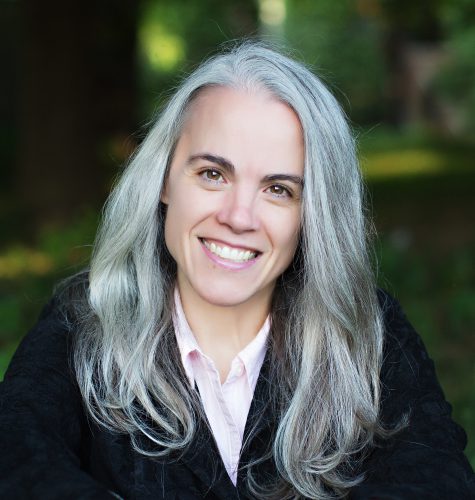 The development of the German concentration camp system reveals how ruling parties engineer mass detention of civilians without trial. While the horrors of Nazi extermination camps remain unique in history, the first several years of German concentration camps parallel how governments in other places and times have adopted mass detention for similar political purposes. What gives rise to camps, why has their use expanded exponentially in the last decade, and what strategies have been successful in opposing them?
Andrea Pitzer is the author of One Long Night: A Global History of Concentration Camps, among other books. Andrea's writing has appeared many places in print and online, from The Washington Post, The New York Review of Books, The Daily Beast, Vox, and Slate to GQ and Lapham's Quarterly. Events and ideas that were once common knowledge but have fallen from public memory fascinate her, as does humanity's tendency not to learn from history. After archival research and reporting on four continents, she feels most at home in libraries or on a boat in the Arctic. Please visit https://andreapitzer.com/bio/ for more information.
Wed, October 21, 2020 at 12:00pm EDT
Poetry of Psychological Resistance at Auschwitz – The Words of Krystyna Zywulska
Dr. Barbara Milewski, Associate Professor of Music, Swarthmore College
Register here: https://us02web.zoom.us/webinar/register/WN_I4Sa1tsOTLSZuB60g_ib6A.
Dr. Barbara Milewski presents her research on the remarkable life and resistance poetry of Krystyna Zywulska, a Polish political prisoner at Auschwitz from 1943 until her escape in 1945. While imprisoned at Auschwitz, Zywulska wrote dozens of poems and songs, which were shared among camp prisoners, and which use a multi-layered approach of satire, stark realism, and optimism to paint a vivid picture of life in Auschwitz. Zywulska's poetry helped to provide some solace of the heart to camp prisoners, played a role in her survival, and shines a light on the complex world of oppressors, the oppressed, and artistic instruments of psychological resistance, testimony, and hope.
Barbara Milewski received her Ph.D. from the Music Department of Princeton University. A Polish music specialist, she has lectured extensively on questions of national identity and memory in the music of Chopin; songs created in the Nazi concentration camps; and, most recently, the music of Poland's iconic postwar film, Zakazane piosenki (Forbidden Songs, 1947), for which she also created the first ever English subtitles. Her scholarship has appeared in various peer-reviewed journals and in recent scholarly volumes that examine postwar musical commemoration. With Bret Werb she produced an annotated compact disc of archival recordings, Aleksander Kulisiewicz: Ballads and Broadsides. Her translations of Polish songs for that recording, as well as for Thomas Pasatieri's song cycle Letter to Warsaw, and Paul Schoenfield's Camp Songs, have brought wider attention to the remarkable repertoire of topical songs created in the Nazi camps. Most recently she was a contributor to the BBC's The Documentary podcast, "Songs from the Depths of Hell" narrated by presenter Alan Dein. Her work has been generously supported by fellowships and prizes awarded by NEH, Fulbright, the American Musicological Society, the U.S. Holocaust Memorial Museum, the U.S. Department of Defense, the Polish Institute of Arts and Sciences of America, and the Kosciuszko Foundation.
Wed, November 18, 2020 at 12:00pm EST
Contain and Control: The American Obsession with the Black Body
Dr. Agnieszka Tuszynska, Associate Professor of English, QCC-CUNY
Moderated by Dr. Susan Jacobowitz, Professor of English, QCC-CUNY
Register here: https://us02web.zoom.us/webinar/register/WN_B1iHBrZYQZiaW3hIUapRJg.
An overview of the ways the bodies of Black Americans have been represented in the dominant (white) American culture from slavery to the current moment of mass incarceration and over-policing reveals the tension between an impulse to destroy and the desire to exploit. In American imagery and reality, Black bodies are trapped by the cruel paradox of being treated as simultaneously expendable and profitable. Examples from visual culture, literature, and legal history illustrate how myths and stereotypes about Black people have been used to justify various forms of control and containment of Black lives.
Dr. Agnieszka Tuszynska is an Associate Professor of English at Queensborough Community College at The City University of New York, where she teaches African American Literature and writing. She also volunteers as an educator in prisons and jails, teaching college-prep workshops and facilitating book discussion groups. Her research focuses on African American literature of the Jim Crow Era and the Harlem Renaissance and prison literature. Her work has previously appeared in journals such as Multi-Ethnic Literature of the United States (MELUS), Dialogues in Social Justice: An Adult Educational Journal, and other publications, and her upcoming essays on two African American authors, Claude McKay and Willard Motley, will be published respectively in The College Language Association Journal and English Language Notes. ​
---
2020-21 Faculty Fellows
The Center welcomes the 2020-21 KHC Faculty Fellows who each led past colloquia and are joining together to create a provocative series of timely and thought provoking programming.