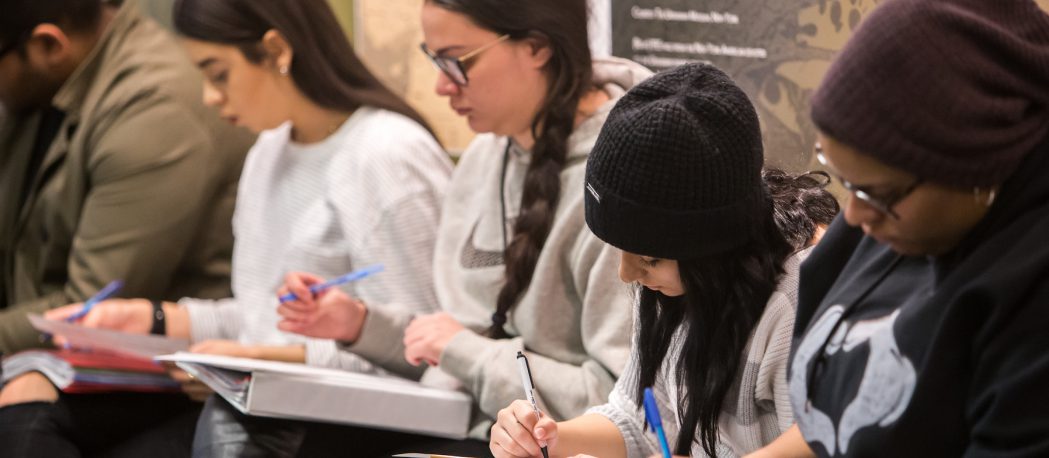 Anti-Racism Education Materials
Explore resources about anti-racism education and the history of the civil rights movement, including teaching guides, books, and films, written by leading African American museums, human rights organizations, scholars, and activists.
This page and the attached document were last updated on July 13, 2022.
---
INFORMATIVE WEBSITES AND ARTICLES
---
RESOURCES FOR EDUCATORS
VIDEOS, DOCUMENTARIES, AND PODCASTS
When Americans elected their first black president more than a decade ago, some questioned whether the country had transitioned into a post-racial era. But today race is a more prominent and intransigent problem than ever. These themes are explored in this episode of the Aspen Ideas To Go Podcast.
The documentary series looks at the last five decades of African American history since the major civil rights victories through the eyes of Henry Louis Gates, Jr., exploring the tremendous gains and persistent challenges of these years.
Free access provided by Facing History and Ourselves. A comprehensive television documentary about the American Civil Rights Movement, utilizing rare historical film and present-day interviews.
Scholars discuss racial violence that took part in the South during the Reconstruction era. Transcript included.
This film, featuring a number of scholars and artists, explores African-American identity.
Reconstruction: America After the Civil War explores the transformative years following the American Civil War, when the nation struggled to rebuild itself in the face of profound loss, massive destruction, and revolutionary social change.
In 1979, James Baldwin wrote a letter to his literary agent describing his next project, "Remember This House." The book was to be a revolutionary, personal account of the lives and assassinations of three of his close friends: Medgar Evers, Malcolm X and Martin Luther King, Jr. At the time of Baldwin's death in 1987, he left behind only 30 completed pages of this manuscript. Filmmaker Raoul Peck envisions the book James Baldwin never finished. *Accessible through Kanopy for CUNY faculty, staff, and students
Race: The Power of an Illusion is a three-part documentary series produced by California Newsreel that investigates the idea of race in society, science and history. *Accessible through Kanopy for CUNY faculty, staff, and students
A Class Divided is a 1985 episode of the PBS series Frontline. The episode profiles the Iowa schoolteacher Jane Elliott and her class of third graders, who took part in a class exercise about discrimination and prejudice in 1970 and reunited in the present day to recall the experience.
Narrated by Julian Bond and featuring John Lewis, the 38-minute film allows today's generation of students to witness firsthand the movement's most dramatic moments—the bus boycott in Montgomery, the school crisis in Little Rock, the violence in Birmingham and the triumphant 1965 march for voting rights.
---
SUGGESTED READING
Alexander, Michelle. The New Jim Crow: Mass Incarceration in the Age of Colorblindness. New York: New Press, 2020.
Coates, Ta-Nehisi. Between the World and Me. New York: Spiegel & Grau, 2017.
DiAngelo, Robin J. White Fragility: Why It's so Hard for White People to Talk about Racism. London: Allen Lane, an imprint of Penguin Books, 2019.
Kendi, Ibram X. How To Be An Antiracist. S.L. Vintage, 2020.
Kendi, Ibram X. Stamped from the Beginning: The Definitive History of Racist Ideas in America. New York: Bold Type Books, 2017.
Oluo, Ijeoma. So You Want To Talk About Race. New York: Seal Press, 2020.