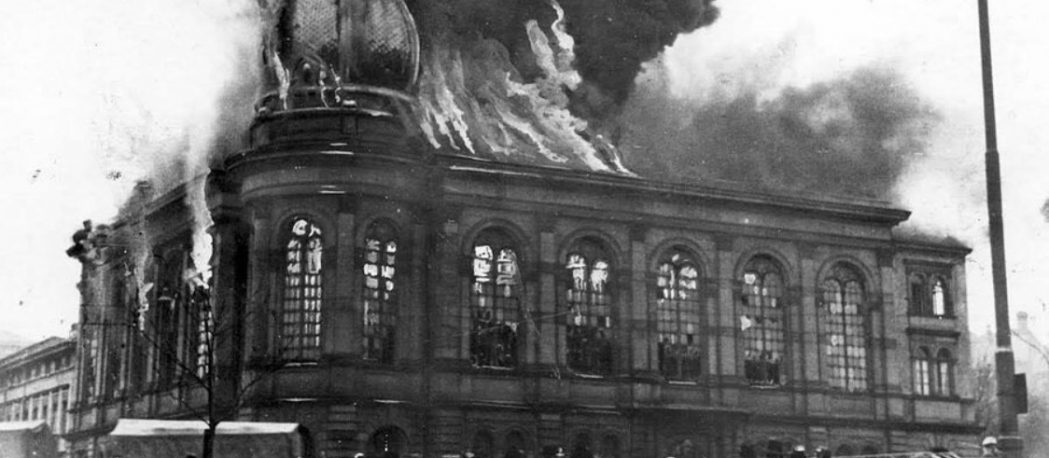 Virtual Kristallnacht Commemoration with Peter Hayes on November 10
Join us on Tuesday, November 10th at 7pm EST for our annual Kristallnacht commemoration featuring the keynote presentation, "November 1938 as a Turning Point?," by Dr. Peter Hayes. Dr. Hayes' talk will focus on the November 1938 incident known as Kristallnacht, when Nazis in Germany set fire to synagogues, vandalized Jewish homes, schools, and businesses and killed close to 100 Jews. In the aftermath of Kristallnacht, also called the "Night of Broken Glass," approximately 30,000 Jewish men were arrested and sent to Nazi concentration camps. There will be a short performance by the West Point Jewish Chapel Choir before the lecture. Please click here to register.
Peter Hayes, Ph.D. is a Professor of History and German and Theodore Zev Weiss Holocaust Educational Foundation Professor Emeritus at Northwestern University, where he taught from 1980 to 2016. He specializes in the histories of Nazi Germany and the Holocaust and, in particular, in the conduct of the nation's largest corporations during the Third Reich. Dr. Hayes is the author or editor of thirteen books and a multiple prize-winning teacher, he served as chair of the Academic Committee of the United States Holocaust Memorial Museum from 2014 to 2019.
This year's event is co-sponsored by the KHC, the Holocaust, Genocide, and Interfaith Education Center at Manhattan College, and the Center for Holocaust and Genocide Studies at West Point Academy.