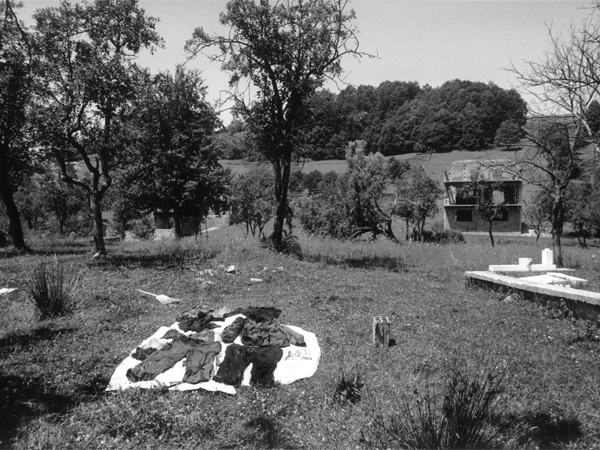 Watch Now: The Parallels between Genocide Denial in the Balkans & Holocaust Distortion
On April 14, 2022, the KHC and Columbia University's Harriman Institute co-convened the virtual symposium entitled, The Parallels between Genocide Denial in the Balkans & Holocaust Distortion. Genocide denial not only abuses history, including contemporary history, but it also insults the survivors and extends the impact of the original crimes. Denial is the final act that never ends for the survivors. What can we learn from Holocaust experts and scholars that is applicable to the present? And what are some ways that memory activists resist denial of the most brutal crimes?

Keynote Speaker: Menachem Z. Rosensaft
Click here to watch the recorded event
Professor Menachem Z. Rosensaft is general counsel and associate executive vice president of the World Jewish Congress, lecturer in law at Columbia Law School, adjunct professor of law at Cornell Law School, and founding chairman of the International Network of Children of Jewish Holocaust Survivors. In addition to his extensive body of publications about and advocacy for Holocaust education and remembrance, including a compelling piece in The Hill (February 2022), Professor Rosensaft has also published opinion editorials on genocide denial in Bosnia and Herzegovina, including in Just Security and Haaretz. He is the author of Poems Born in Bergen-Belsen (Kelsay Books, 2021).
Panel I: Deconstructing the Parallels between Holocaust Distortion and Genocide Denial
Click here to watch the recorded event
Riada Ašimović Akyol, Contributing Editor to New Lines Magazine and both founder and host of the "Dignified Resilience" podcast. Her essays on politics, genocide, and religion have appeared in The New York Times, The Atlantic, Foreign Policy, and Al Jazeera
Hikmet Karčić, Genocide scholar whose research focuses on Holocaust and genocide studies, far-right extremism, and Islamophobia, as well as author of Torture, Humiliate, Kill (University of Michigan Press, 2022)
James Smith, Founder and CEO of the Aegis Trust and Co-Founder of the United Kingdom's National Holocaust Centre and Museum
Robert Williams, Deputy Director of International Affairs at the United States Holocaust Memorial Museum and US Delegate to the International Holocaust Remembrance Alliance
Panel II: Combatting Holocaust Distortion and Genocide Denial through Memory Activism
Click here to watch the recorded event

Paul Lowe, Award-winning photojournalist who covered the 1992-1995 war and post-war situation in Bosnia and Herzegovina and Course Leader of the Master's program in Photojournalism and Documentary Photography at the London College of Communication, University of the Arts, London, UK
Tali Nates, Founder and Executive Director of the Johannesburg Holocaust & Genocide Centre
Velma Šarić, Founder and President of the Sarajevo-based Post-Conflict Research Center (PCRC) and Founder and Editor-in-Chief of Balkan Diskurs
Eli Tauber, Author, Historian, and President of Haggadah Sarajevo, an organization established for preserving Jewish culture and tradition in Bosnia and Herzegovina; Director of the Archive of Jewish Community
Featured Image: Vlasenica, 2002. Copyright Paul Lowe VII Photo. Clothes from a victim of ethnic cleansing are laid out in the sun to dry before being examined for clues as to the identity of the victim. This village was ethnically cleansed in 1992, most of the menfolk were shot on their doorsteps by Serbs from the next village. Altogether 18 people from this village were murdered. The survivors then went to Srebrenica, where they spent the war until the massacre of 1995. They are now trying to return to their village to live again, and recovering the remains of their loved ones who were buried there in shallow graves after being executed. Eight thousand men and boys were massacred by the Serb forces after the failure of the UN troops to provide adequate protection.