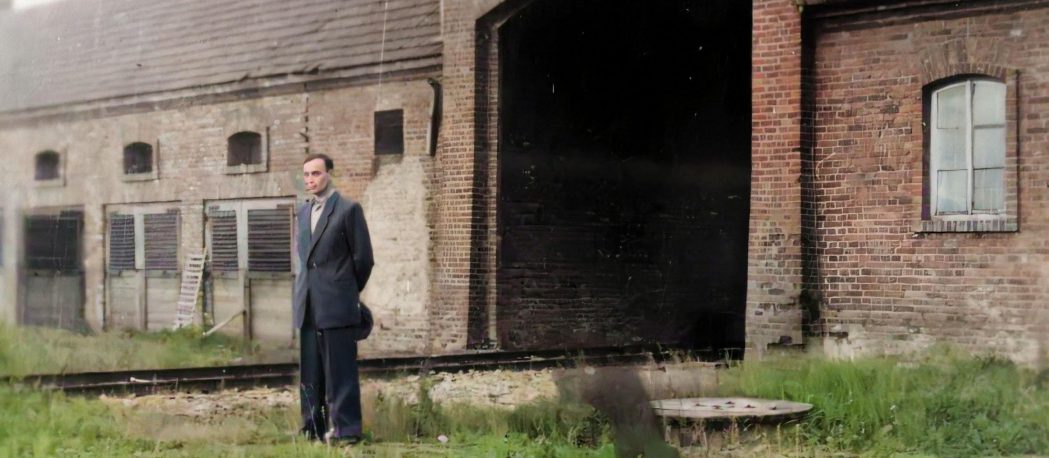 2021 Yom HaShoah Commemorations
Join us on Thursday, April 8, 2021 and Sunday, April 11, 2021 for two events commemorating Yom HaShoah, Holocaust Remembrance Day:
Remembering the Town Known as Auschwitz: Yom HaShoah Commemoration
Recorded on April 8, 2021
Recording is forthcoming
The Rabbi Isidoro Aizenberg Memorial Lecture
In commemoration of Yom HaShoah, Holocaust Remembrance Day, Tomasz Kuncewicz and Maciek Zabierowski from the Auschwitz Jewish Center in Oswiecim, Poland discuss about the complexities of educating people about the Holocaust in a town that is synonymous with the Auschwitz-Birkenau extermination and concentration camp in what was formerly Nazi-occupied Poland during WWII. The Auschwitz Jewish Center Foundation was established in 1995 in order to rebuild a Jewish cultural, spiritual, and educational center in Oswiecim. In September 2000, the Auschwitz Jewish Center opened its doors to visitors from all over the world. It is a non-governmental organization which exists to serve as a guardian of Jewish memory, as well as to educate the public about the Holocaust. Since August, 2006, the Center has been affiliated with the Museum of Jewish Heritage – A Living Memorial to the Holocaust in New York, USA. This event was co-sponsored by the Harriet & Kenneth Kupferberg Holocaust Center at Queensborough Community College; the Center for Jewish Studies at Queens College; and the Museum of Jewish Heritage.
Museum of Jewish Heritage's Annual Gathering of Remembrance
Sunday, April 11, 2021 at 2:00pm EDT
Click here to register
Every year, at the Annual Gathering of Remembrance, the Museum brings thousands of New Yorkers together to say with one collective voice: we will never forget. Delivered by a city with one of the world's largest communities of Holocaust survivors, the tribute has power that echoes across generations. Please join us at this year's virtual gathering in observance of Yom HaShoah (Holocaust Remembrance Day). The program will feature music, remarks from Holocaust survivors, young people, and public figures, and a candle-lighting ceremony. Together, we will honor the memory of those who perished at the hands of evil and pay tribute to those who survived and have made a better world for us all. The Kupferberg Holocaust Center is proud to be one of the AGR's distribution partners.