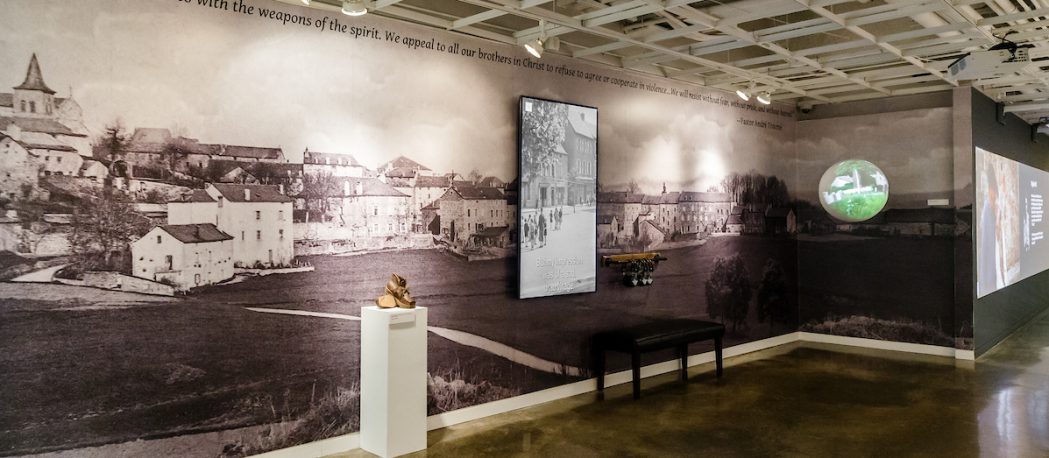 The Great Neck News Covers the Conspiracy of Goodness Exhibit
The Great News covered the story of the Harriet and Kenneth Kupfererg Holocaust Center's current exhibit Conspiracy of Goodness. The exhibit uncovers the history of the villagers of Le Chambon-sur-Lignon and the surrounding villages, who joined together to conceal, rescue, and provide false documentation for Jews and other refugees, at great risk to their own lives. Renee Kann Silver, one of the survivors featured in the "Conspiracy of Goodness" exhibit, told her story of hiding in Le Chambon to the Great Neck News. The full article can be found here.
Conspiracy of Goodness is on display until the end of June at the Kupferberg Holocaust Center at Queensborough Community College Campus.