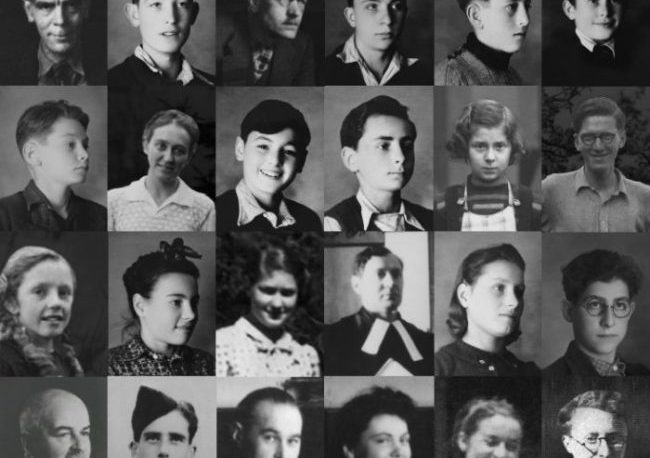 "What's that? Wednesdays" – Week 1
Here's a photo of our portrait wall to start. The portrait wall is a collection of photographs that can be seen at the beginning of the Conspiracy of Goodness exhibit. Those pictured on the wall are people who risked their lives to hide refugees on the Plateau and some of the refugees themselves.
Many of the portraits of the refugees were taken by a young boy named Peter Feigl ( 2nd row, 3rd from the left). Peter Feigl was born in Berlin in 1929 and his family moved numerous times before settling in southern France in 1940. Before arriving at the Plateau, his parents were arrested and taken to Auschwitz-Birkenau in 1942.
While hidden in Le Chambon, Peter kept a diary with all the photos of his friends where he wrote both their real and fake names. Eventually, Daniel Trocmé, the director of two refugee homes in Le Chambon, confiscated the diary because of the danger it posed if it were to fall into the hands of the French police or the Gestapo.